Forests are almost half of the territory of Russia. They make up 1/5 of the world's forest resources. Every year 500 million cubic meters of forest are cut down in our country, so we have less and less of intact forest. With the current extensive forest management model, it simply does not have time to recover.
What can you do to help? Plant a tree!
If millions of people plant a tree, the health of our planet will truly improve.
This is our mission!
The first forest project of the ECA Movement was launched in 2010. Volunteers have traveled to areas where the forest was damaged by wildfires and deforestation and planted trees there.
In 2015, PosadiLes.ru crowdfunding platform appeared. Since then, anyone can buy a certificate to plant a tree and contribute to forest restoration without leaving home. The trees are physically planted by project volunteers. They also carry out agricultural care so that the saplings take root and grow healthy and strong.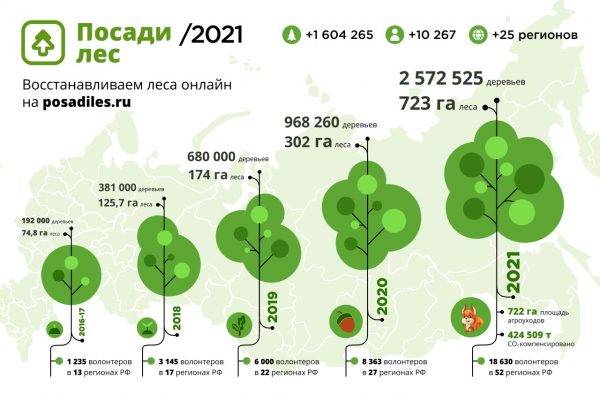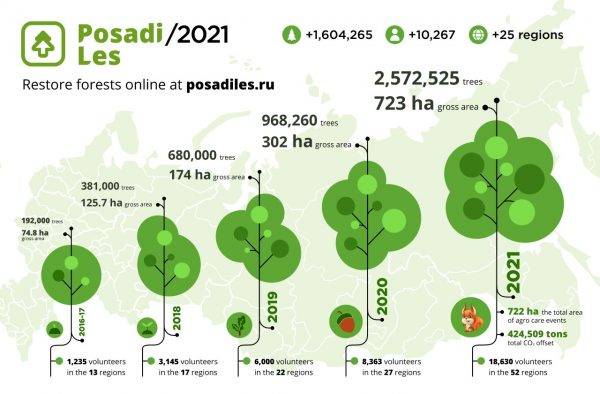 In 2017, with the support of Invend, Lesomat was developed. It's an interactive stand that allows you to plant a tree with just a few clicks. "Lesomat" can be borrowed for your events, too.
In 2019, the mobile game " Plant the Forest" was launched. Its goal is to draw attention to the problem of deforestation and educate people about forest care. The game was developed by KB Production . You can download it from the App Store and Google Play. Part of the funds from in-game purchases goes to reforestation. And the activists of the ECA Movement plant all trees in real life.
"Plant the Forest" game was recognized at Expo 2020 Dubai as a finalist for the Expo Live social impact program. And in the fall of 2019, it became the winner of the UN Environment Program's Young Champions of the Earth.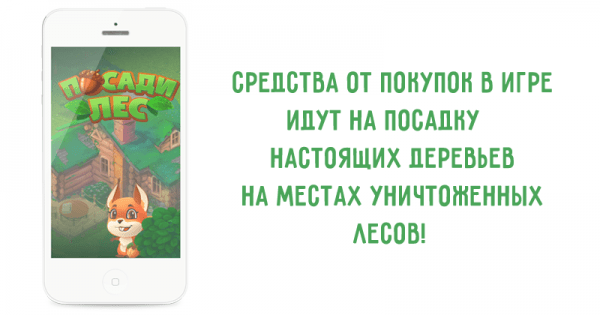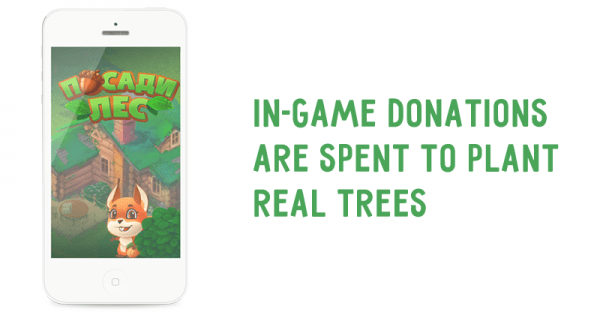 In 2021, the Southern Forest Belt of Russia project was launched , aimed at protecting agricultural lands from desertification and maintaining a favorable microclimate in the southern regions of Russia. As part of the project, 364,000 trees were planted in 12 southern regions of Russia in 2021. 3,000 volunteers took part in the plantings.
The online course "School of Forest Volunteers" was also launched in 2021. The project plans to create regional active groups that will work in several areas: fire fighting, reforestation, protection and improvement of forest areas.
Every year, the PosadiLes program is supported by more and more people. Some buy certificates for planting trees, some participate as a volunteer, and most caring people become planting coordinators in their regions.
Join us! There is no small contribution!
Support our project and tell your friends about it, so that there will be more clean air and forests on Earth!
Mobile game
→ Download game
#Lesomat
terminal with which you can plant trees